What helps you to stay motivated when you're working towards a goal?  For me it had to do with some stickers…and a little reminder from cookie monster. (if you don't think you have time to click on this link, just doooo it- trust me it will be a highlight of your day.)
Thanks for the encouragement cookie monster- "cookies are sometimes foods, fruits and veggies are anytime foods." 🙂 Besides setting a goal of eating 5 fruits and vegetables a day I also knew that I'd need a little visual encouragement to help me track my goal.  Many people advocate for using a food diary, but that seemed like too much work to me at the time.  On a trip where I was leading an outreach at the University of Pittsburgh my friend Chloe and I were buying some last minute supplies when I spotted them- stickers with little fruits on them that said things like  "mango-ificent!" and "berry good."  My inner 5th grader couldn't resist! I didn't even have my wallet with me so I had to ask Chloe (very much like a 5th grader) "will you buy me some stickers please?"  So I printed a calendar from ical and stuck it on my fridge to help me track the days when I met my goal of eating 5 fruits/veggies.
Each month I try to beat how many days I've gone eating fruits & veggies.  I think this month it's helped that I'm blogging about this because I've gone a whopping record 14 days in a row meeting my goal! woo hoo! There's something about accountability that helps with this kind of stuff.  How have you been doing meeting this goal? Noticed any external or internal changes? One of my internal changes was that I began to become excited about trying new fruits and veggies and began to see eating as an adventure rather than a chore, opportunity to indulge in gluttony or a mystery of what to cook.  It was like a whole world opened up when I started eating stuff like this:
Now tell me that doesn't look like something from Chipotle!  It was crazy easy to make too- black beans & brown rice leftover from the night before with a little thawed corn thrown in + sauteed peppers & onions topped with some tomatoes and cilantro. I didn't have any cheese so I made a little concoction of ranch dressing plus Frank's Red Hot, my favorite hot sauce. It took about 10 minutes to make since the black beans and rice were already cooked- I usually cook a little extra beans or rice  since it can take awhile for beans to soak and rice to cook. I was so stuffed until dinner and I had at least two servings of veggies in this meal! I'm getting hungry just looking at it.
One of the challenges was learning to incorporate more veggies into my meals and cookbooks like Simply in Season really helped me to know how to cook things I'd never made before.
I especially like that this cookbook was created to help people be more aware of how the food they eat impacts their local and global neighbors.  There are great stories on most pages about how peoples perspectives on food has changed as they began to eat more locally grown produce and how with it has come a spirit of thankfulness.  This prayer is included under a recipe for Winter Squash Bars:
A tasty prayer of thanks
Delicious Creator God, I taste your glory in the tangy crunch of a crisp apple. I taste your glory in salty tears of emotion. I taste your glory in cool, clear, life-giving water. I taste your glory in the heavy sweetness of dark chocolate. Your glory flavors the early peas and new lettuce of spring, the raspberries and sour cherries of my backyard, the mealy goodness of new potatoes and butternut squash, it steeps in my tea and bakes in my peach cobbler.
For the nibbles and feasts of your glory and for my taste buds, I give you thanks. -Donna Mast
You can usually check out cookbooks from your local library which is what I like to do before purchasing them to make sure that they have recipes that I'll actually make and don't call for ingredients that will be costly or hard to find. I made the chard cheese bake from this cookbook recently & it was so delicious- plus I added kale which is a superfood (for more info click here-on this cheeseball article which is also informative).
Here is the recipe if you're interested in trying it:
1 pound Swiss chard or spinach (chopped)
4 eggs (beaten)
1 cup milk
1 cup swiss cheese or another cheese- shredded (I used cheddar)
1 cup bread- cubed (I used rye which added a nice flavor & extra fiber)
1/2 cup green onions- sliced
1/4 cup parmesan cheese (grated)
Combine with cooked greens. Pour into a greased 2-quart baking dish. Cover and bake in a preheated oven at 375 degrees until set, 25-30 minutes.
Now as I'm reading the recipe, I realized I forgot to add the milk or cover it, and it still tasted great! 🙂 Dave suggested that some bacon would taste great in this too- but there are some who say that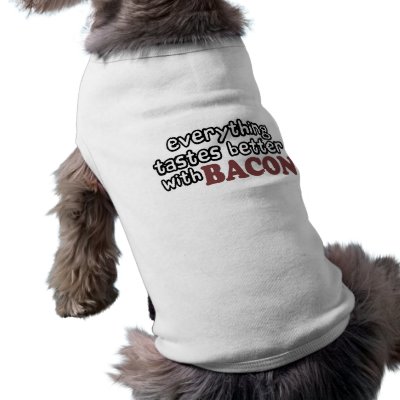 Whether you're a meat-a-sauras or like the veggies, it was a really yummy recipe & I could even see making it for a brunch- it was a lot like a soufflé.
So- how did you do this past week with the strive for five challenge? Need more encouragement? I was thinking about adding a post about this for the next few Saturdays to see where people are at & provide accountability & encouragement- what do you think?